Czarna Gwardia - pozostałość po armii Mistrza , po jego śmierci dowodzona przez Attisa, który kontynuował dzieło Mastera jednak w nieco inny sposób. Mimo że czarna gwardia jest najbrutalniejsza w swych działaniach skala działań "militarnych" jest ograniczona . Attis ma zbyt małą i kruchą armie by rzucić wszystkich na atak. Nazwa Czarna Gwardia wzięła się od Porucznika najwierniejszego i najmądrzejszego sługi Mistrza, a raczej od koloru jego pancerza. Czarna gwardia prócz swego medaliony , symbolu pieści nie charakteryzuje się niczym szczególnym, no może niektóre odważne supermutanty ubierają się całkowicie na czarno ale to nie wymóg ani żadna reguła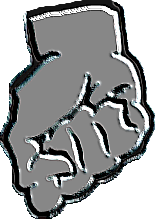 Ad blocker interference detected!
Wikia is a free-to-use site that makes money from advertising. We have a modified experience for viewers using ad blockers

Wikia is not accessible if you've made further modifications. Remove the custom ad blocker rule(s) and the page will load as expected.