Attention! The discription below is based on fandom.
Daidramon (Champion Mode) is a white knight ultimate digimon.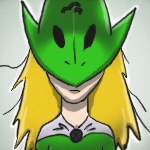 Profile
Daidramon (Champion Mode) is a jogress digimon of Daidramon(Water V-dramon, Fire Growmon, and Wind Greymon) and Earth Tuskmon. It is a holy dragon-knight that fights evil.
Partners
Statistics
Evolution Stage: Ultimate
Attribute: Vaccine
Type: Dragon Master
Elements: Water, Fire, Wind, Earth
Attacks
Cosmical Liquids
Sword of the Exiled
Evolution
Links
Ad blocker interference detected!
Wikia is a free-to-use site that makes money from advertising. We have a modified experience for viewers using ad blockers

Wikia is not accessible if you've made further modifications. Remove the custom ad blocker rule(s) and the page will load as expected.