Witaj w mini-wiki "Darkdesigns" w Wikii.
Możesz użyć boxu poniżej do tworzenia stron na tym wiki. Upewnij się przed zapisaniem, że dodasz do nowej strony [[Category:Darkdesigns]], zanim ją zapiszesz. To pozwoli umieścić nową stronę w kategorii wiki "Darkdesigns".
Witamy na Dark Designs Wikia!Jest to Wikia poświęcona fan fiction w Uniwersum StarCrafta.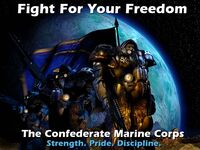 Artykuł tygodnia: