Humble Beginnings
Darthnotrevan is a semi-active VIP member of Vode An. He had his humble beginnings on Gamespot under the screen name Radicalcon, where after two years of active posting he eventually created a 'union', or the equivalent to a mini-site on his birthday- July 14th of 2006. It was there that he began to take real interest to forums and posting.
His next move was to join the KotOR Fan Media Forums, which occured on July 30th, 2006. It was the first time he went under the screen name darthnotrevan. He drops in once in a while to make posts here and there, occaisionally looking at the Role Playing Forum to make a post or two.
Then from about August through December, darthnotrevan, showing interest in a number of proboards, joined several of them. On December 5th, 2006 he created his own proboard- House's KotOR Corner which can be found at- http://darthnotrevan.proboards80.com/
House's KotOR Corner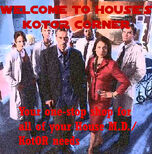 House's KotOR Corner is a forum dedicated to bringing its members the latest in House M.D. news and sharing information with fellow fans. It also has an area for the Star Wars Knights of the Old Republic video game.
While at House's KotOR Corner darthnotrevan enjoys watching episodes of House M.D. and posting updates by editing his posts every few minutes and on commercials. As of now it has eight members.
Finding Vode An
After 'lurking' and watching the original Vode An forums rise to its success in the summer of 2006 darthnotrevan decided that he'd like to join. He did so eventually...on November 20, 2006. He still continues to pop in and post, entering a contest here and there.
Ad blocker interference detected!
Wikia is a free-to-use site that makes money from advertising. We have a modified experience for viewers using ad blockers

Wikia is not accessible if you've made further modifications. Remove the custom ad blocker rule(s) and the page will load as expected.