David Dawes' Page On Wikia
This page is David Dawes' user page on Wikia.
It won't necessarily have much content, but just provides a landing page within the RAAF Academy wiki.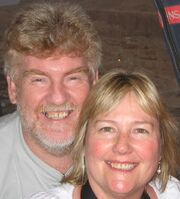 About Me
I work as a production printing systems analyst at Fuji Xerox Australia in Melbourne (since 1986).
About FXA
Fuji Xerox Australia is a large business equipment manufacturer, providing digital printing equipment and associated software and services.
Ad blocker interference detected!
Wikia is a free-to-use site that makes money from advertising. We have a modified experience for viewers using ad blockers

Wikia is not accessible if you've made further modifications. Remove the custom ad blocker rule(s) and the page will load as expected.