Debmar Mercury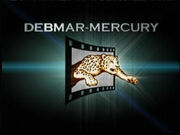 Debmar-Mercury, a leading media company specializing in syndication, network, cable and ancillary markets, produces and distributes The Wendy Williams Show; produces and distributes the Craig Ferguson-hosted Celebrity Name Game (renewed for a second season starting in fall 2015) with co-producer FremantleMedia North America; has U.S. distribution rights to FremantleMedia North America's Steve Harvey-hosted Family Feud; distributes Dwayne Johnson's (The Rundown), as well as Throughoutly Modern Millie (Starring Julie Andrews, Mary-Tyler Moore, and Carol Channing) and Grease Live (2016), for FX, sitcoms including Lionsgate Television's Anger Management (starring Charlie Sheen and now also airing in national off-network syndication); and has U.S. TV distribution rights to Undercover Boss, The Magic School Bus, Shelley Duvall's Faerie Tale Theatre, Mary-Kate And Ashley Videos and a movie library featuring titles from MGM & Paramount.  Debmar-Mercury is a wholly owned subsidiary of Lionsgate (NYSE: LGF), a leading global entertainment company.
NOTE: The logo is real, but the note is (fan-made.)
(The official note is from www.debmarmercury.com/aboutus)
Ad blocker interference detected!
Wikia is a free-to-use site that makes money from advertising. We have a modified experience for viewers using ad blockers

Wikia is not accessible if you've made further modifications. Remove the custom ad blocker rule(s) and the page will load as expected.