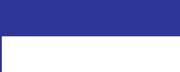 Las Dependencias Federales de la Republica del Mundo, son los recursos maritimos que tiene la Republica del Mundo, sus mayores islas son, San Fernando de Dickes, el Tiburon, entre otras islas, no tiene presidente, solamente cuidador general, en que consiste en cuidar muy bien de la islas, y no permitir que delincuentes saqueen las islas.
Historia
Las islas fueron descubiertas por el gobierno, el 20 de julio del 2010, viendo las bellezas que tenian ambas islas, las nombraron como las primeras dependencias federales que tiene la Republica del Mundo , y el presidente de la republica Sr Gato, acepto la idea, porque la Republica del Mundo, no tenia ni una dependencia federales.
Nombres de las Islas
Las islas son 4 y se llaman:
Cuidadores generales de las Dependencias Federales
Jackeline Vargas (2010 - 2013)
Francisco Hernandez (2013-)
Ad blocker interference detected!
Wikia is a free-to-use site that makes money from advertising. We have a modified experience for viewers using ad blockers

Wikia is not accessible if you've made further modifications. Remove the custom ad blocker rule(s) and the page will load as expected.