Es un extenso desierto del norte de África, al sur de Egipto y al Oeste del Nilo. Está surcado por dos ríos afluentes uno del otro y viceversa, cuenta con una cadena montañosa y dos picos aislados.
Parque Nacional del Pantano Desértico Ahab
En su superficie se halla el Parque Nacional del Pantano Desértico de Ahab con innumerables tunas flotantes y cactus acuáticos.
Su fauna ictícola es considerada una de las más ricas del mundo, cuyas especies más representativas son: el pez camello del Nilo, el bagre beduino y la Anchoa de las Pirámides.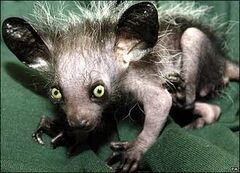 Las aves más abundantes son el Colibrí Subterráneo del Desierto Ahab, la Palometa y el Carpintero Ciego de Kepler. Entre los mamíferos merecen mensión especial la Mangosta Asesina de Kepler, el Cascarudo Mamífero de las Tunas, y la Raya Voladora Marsupial.

En sus inmediaciones se hallaban los Círculos Imaginarios antes de su traslado a Alemania.
Ad blocker interference detected!
Wikia is a free-to-use site that makes money from advertising. We have a modified experience for viewers using ad blockers

Wikia is not accessible if you've made further modifications. Remove the custom ad blocker rule(s) and the page will load as expected.