Devin is Carrie's best friend. Though, he and Carrie resigned in episode 24, they still won [part of] the money from their replacements Brody and Geoff.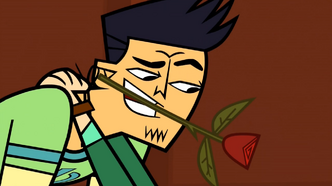 Counterparts
Hiro Hamada (Big Hero 6)
John Bennett (Ted)
Tyler Bowman (Supernoobs)
Gumball Watterson (The Amazing World of Gumball)
Mr. Harman (Are You Being Served?)
Nobita Nobi (Doraemon)
Kenichi Mitsuba (Ninja Hattori-kun)
Hamtaro (Hamtaro)
Ash Ketchum (Pokemon)
Edward Elric (Fullmetal Alchemist)
Mike Wazowski (Monsters Inc)
Fireman Sam (Fireman Sam)
Takumi Fujiwara (Initial D)
Jiji (Kiki's Delivery Service)
Phil (The Nutshack)
Junior Asparagus (VeggieTales)
Trent or Shawn (Total Drama Island)
Ad blocker interference detected!
Wikia is a free-to-use site that makes money from advertising. We have a modified experience for viewers using ad blockers

Wikia is not accessible if you've made further modifications. Remove the custom ad blocker rule(s) and the page will load as expected.