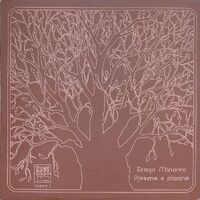 Артист       Drago Mlinarec
 Название     Pjesme s planine
 Тип          альбом
 Выпущен      1972
 Жанр         рок
 Длительность 
 Лейбл        
 Страна       Югославия 

треклист
Tracklist:
 A1. Nočna Ptica
 A2. Pjesma O Njenim Snovima
 A3. Trebao Sam Ali Nisam
 A4. Pjesme S Planine
 
 B5. Skladište Tišine
 B6. Otac I Sin
 B7. Dijete Zvijezda

ссылки
Ad blocker interference detected!
Wikia is a free-to-use site that makes money from advertising. We have a modified experience for viewers using ad blockers

Wikia is not accessible if you've made further modifications. Remove the custom ad blocker rule(s) and the page will load as expected.