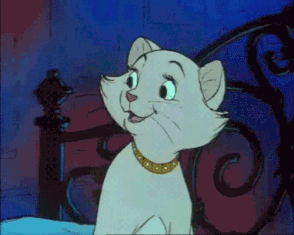 She is a character from The Aristocats.
She's Toulouse, Berlioz and Marie's Mother.
She lives with her kittens and meets Tiger in the movie.
Write the second section of your page here.
[[As Dowager empress Marie in Mariestasia
[[As Jasmine in O'Malleyladdin
[[As Queen in Marierella
[[As Shizuka's Mother in Merlemon
[[As Jenna in Thomasbalto and its sequel
[[As Orddu in The Big Cauldron
[[As Kiki in Duchess's Delivery Service
[[As Fa Li in Marielan
[[As Mary Poppins in Duchess Poppins
[[As Nobita's Mother in Thumpermon
[[As Jane in Thomaszan
[[As Mama Mousekewitz in An American World and its sequel
[[As Marge Simpson in The Kitsons
[[As Belle in Beauty and the Bear (881 Version)
[[As Sarafina in The Kitten King (Ver.11)
[[As Aunt Breu in Star Wars (CoolZdane Style)
[[As Swan Odette in The Cat Princess
[[As Lady in Duchess and the Alley Cat and Duchess_and_the_Alley_Cat_II_-_Berlioz%27s_Adventure?action=edit&redlink=1
[[As Anastasia in Duchesstasia
[[As Winifred in The_Jeremy-Jungle_Book?action=edit&redlink=1
[[As Mary Darling in Nobita Pan
[[As The Blue Fairy in Tobynocchio
[[As Pocahontas in Duchesshontas
[[As Megara in O'Malleycules
[[As Princess Aurora/Briar Rose in Sleeping Duchess
[[As Queen of Arendelle in Frozen (Euro-Vision style version)
[[As Kanga in Doraemon The Pooh
[[As Pingu's Mother in Olingu
[[As Brisby in The Secret of NIMH (Ver.124)
Her Counterparts
Ad blocker interference detected!
Wikia is a free-to-use site that makes money from advertising. We have a modified experience for viewers using ad blockers

Wikia is not accessible if you've made further modifications. Remove the custom ad blocker rule(s) and the page will load as expected.