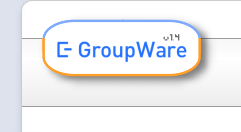 Introducción
eGroupWare es un software de código abierto de tipo groupware, dirigido a pequeñas y medianas empresas, que incluye módulos de PIM, CRM, calendario, administración de proyectos, y gestión del conocimiento a través de wiki o base de datos. Ha sido traducido a 25 idiomas y se han publicado varios libros sobre su manejo.
EGroupware tiene un interfaz nativo basado en web, y como tal, se ejecuta dentro de un servidor XAMPP, y se accede a él mediante un navegador web. Además, también puede ser accedido por clientes de groupware de escritorio (Outlook, Evolution, etc.) para consultar los datos fuera de línea, y desde dispositivos móviles tipo PDA o Smartphones.
Características
Calendario
Contactos
Servidor de correo IMAP integrado
Notas y listas de Tareas
Gestor de proyectos visual
Gestor de recursos (sirve para gestionar inventarios y hacer reservas de recursos, instalaciones, etc.)
Herramientas de Gestión del Conocimiento (Wiki y Base de Datos)
Filosofía
Los desarrolladores de eGroupWare se adhieren estrictamente a la filosofía Open Source. Pese a que se puede llegar a cobrar por las instalaciones y el soporte, el código fuente estará siempre disponible y puede ser libremente modificado. Además, todas las herramientas y liberías en las que se basa el software, son de código abierto a su vez.
Instalación y Versión de Prueba
eGroupWare puede ser instalado en cualquier sistema XAMPP (cualquier sistema operativo con: servidor HTTP Apache, base de datos MySQL, PHP y Perl. Una vez corriendo en este servidor, puede ser accedido y actualizado desde cualquier lugar.
La instalación puede ser complicada para un usuario medio, que sin embargo puede probar la herramienta aquí. El nombre de usuario es "demo" y la contraseña es "guest".
Ficha
Ficha de la suite eGroupWare

| Característica | Descripcion |
| --- | --- |
| Desarrollado por | (Proyecto Colaborativo de Software Libre) |
| Sistema Operativo | Cualquiera |
| Licencia | Licencia GNU |
| Version Disponible | 1.4 Final |
| Sitio de Descarga (en SourceForge) | [1] |
| Estado del Proyecto | Gold. En desarrollo continuo (Junio 2008) |
Otros enlaces
- Pagina Principal del proyecto en SourceForge
- Capturas de pantalla de los distintos módulos
- Foros del proyecto y soporte de primer nivel
- Noticia [2] Nuevo software basado en eGroupWare, usando Rich Internet Applications (RIA).
---
                                                     - Volver Atras 

Ad blocker interference detected!
Wikia is a free-to-use site that makes money from advertising. We have a modified experience for viewers using ad blockers

Wikia is not accessible if you've made further modifications. Remove the custom ad blocker rule(s) and the page will load as expected.