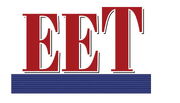 Eastern Escotia Tele is the main regional TV broadcaster in the state of Eastern Escotia, Spila. Earlier, it was a part of Escotia Tele, but in 2005 it became an independent TV station. EET is the only television station in Spila that is not a part of Spilian National Television's network, which is given rights to organize a local semifinal for picking the Spilian entry in NSC6. They decided that Akon & Eminem are representing their state with the song "Smack That". It came 2nd in the national final.
Ad blocker interference detected!
Wikia is a free-to-use site that makes money from advertising. We have a modified experience for viewers using ad blockers

Wikia is not accessible if you've made further modifications. Remove the custom ad blocker rule(s) and the page will load as expected.