Stats
Full Name: Karynn Ehlanii
Race: Haliian
Date of Birth: 235904.08
Place of Birth: Larysta, Halii
Age: (Post Academy): 25
Gender: Female
Telepathic status: 3 See Telepathic/Empathic Scale
Appearance
Height: 5'4"
Weight: 125 lbs.
Hair Color: Dark Brown
Length of Hair: Shoulder-length
Eye Color: Green with brown flecks
Skin Tone:
Birthmarks, Scars: 5", barely visible scar running down middle of her back from surgery as infant to remove cancerous tumor. 1/2" scar on right knee - fell off play equipment while playing with sister at age 7
Build: Slight
Face: Heart shaped
Eyes: Strikingly large eyes.
Mouth: Medium. Almost heart-shaped
Carriage: Has a tendency to slouch a bit, making her appear even shorter than normal, especially when tired or working hard.
Poses (Hands/Gestures, Feet/Legs, Torso/Head):
Taste in Clothing (when off duty): Flowing clothing, loose skirts
Shoes: Standard Starfleet issue when in uniform. Strappy heels for dressy occasions. Sandals for other occasions, when possible.
Voice: Alto. When speaking, often has a musical quality to her voice.
Handedness: Right
Manor
Quarters: Fairly simple, but sprinkled with bright colors and artifacts. Her bedspread is purple and was given to her by her mother when she graduated high school.
Favorite Room: Her study/makeshift lab
Habits:
Mannerisms:
Religion/Spiritual Devotion: Originally had very little spiritual devotion but converted to Catholicism after meeting her First-year Academy roommate who was Catholic.
Hobbies and Pastimes: Plays and composes for the piano.
Achievements in Life:
Disappointments in Life:
Temperment: Generally peaceful and gentle - but with a sharp side if you cross her.
Mental problems (complexes and phobias):
Physical Limitations: She is on the shorter side, so she may ask for help in reaching items that are high.
Family
Marital Status: Single
Children: None
Parents

Father: Kolen Ehlanii
Mother: Maryasta Ehlanii

Siblings: 2 - Karynn is the oldest

Lynette (b. 236207.15)
Kole (b. 236509.14)
Personal History
235904.08: Karynn is born to parents Maryasta & Kolen in Larysta, a medium-sized city on the planet Halii
236204.08: Karynn's grandparents (fill in names) give her her very first chemistry book and set. She falls in love with the hard sciences.
237705.20: Near the end of her final year of High School, Karynn is presented with North Larysta High School's Science Award, for exemplary work in the sciences during her High School Career (among other things, she was chair of the Chemistry Club, took classes as electives in Haliian biology, Chemistry, Physiology, and Physics).
237709.04: Karynn begins a 2 year program of study in Science at the University of Krysenti, on Hali.
237803.16: Karynn meets famed Chemist/Biologist Zolaryn Shennai at a seminar at the University of Krysenti. He talks about his experiences working in Starfleet. Karynn realizes that this is what she has been looking for and begins to research Starfleet and opportunities within Starfleet.
237901.15: Karynn Applies to Starfleet Academy.
237904.20: Karynn takes Academy entrance exam and fails the History portion of the exam and therefore is denied acceptance into Starfleet Academy. Karynn begins to make plans to spend a semester taking classes, primarily in History, from the University of Krysenti. Shortly thereafter, Karynn also applies to the Starfleet Academy Preparatory program.
238001.05: Karynn travels to Cestus III to begin the Starfleet Academy Preparatory Program.
238004.13: Karynn sits for the Academy Entrance Exam. This time, she passes all the parts, including the psych evaluation. Following the testing period, she receives the news that she has been accepted to the Starbase 118 campus of Starfleet Academy.
Professional History
Date Graduated from Academy:
Current Rank: Cadet
Current Assignment: Vessel/base/etc.
Duty Post:
Awards & Commendations
North Larysta High School Science Award: 237705.20 - for exemplary work in the sciences during high school
Jeelian Fayrel Outstanding Chemist Award: 237905.16 - an award from the University of Krysenti for her research in the synthesis of Amindiopolythirate.
Holaria Jhentsia Historical Accuracy Award: 237912.14 - from the University of Krysenti's Department of History for a contest-winning paper on the role of Jonathan Archer in the genesis of the United Federation of Planets.
Timeline
Academy Transcript
Date of Entry into Starfleet Academy: Stardate 237909.01
Date of Graduation: Stardate 238402.08
Major: Communications/Operations
Minor: Astronomy
Year 1
(Core Classes, Electives, Minor Classes, Major Classes)
Semester 1:

History: Federation
Language: Vulcan Level 1
Engineering: LCARS Programming 1
Administration: Chain of Command and General Protocol

Semester 2:

Tactics: Combat, Unarmed
Medicine: First Aid and Field Medicine
Physics: Concepts
Survival: Starship Emergencies

Semester 3:

Administration: Starfleet Operations
Survival: Environmental Suits and Zero-G Training
Xenobiology: Concepts
Law: Federation, General
Year 2
(Core Classes, Electives, Minor Classes, Major Classes)
Semester 1:

Engineering: Computer Memory and Personnel Interfaces
Piloting: Runabouts and Shuttles
Tactics: Combat, Small Weapons
Language: Federation Standard

Semester 2:

Engineering: Replicators, Transporters and Holodecks
Mathematics: Concepts
Xenology: General
Diplomacy: General

Semester 3:

Engineering: Sensors, Communications and Helm Systems
History: Vulcan, Level 1
Diplomacy: Hostile Species
Physics: General Physics I
Year 3
(Core Classes, Electives, Specialization Classes, Major Classes)
Semester 1:

Physics: General Physics II
History: Vulcan Level 2
History: Klingon Level 1
Astronomy: Astrophysics, General

Semester 2:

Astronomy: Astrophysics, Advanced
Chemistry: Concepts
History: Vulcan Level 3
Physics: Classical Mechanics

Semester 3:

Xenobiology: Cell Biology, Humaniod
Xenobiology: Physiology, Terran
Chemistry: Physical Chemistry 1
Physics: Quantum Mechanics
Year 4
(Core Classes, Electives, Minor Classes, Major Classes)
Semester 1:

History: Klingon Level 2
Chemistry: Physical Chemistry 2
Xenobiology: Genetics Humanoid 1
Physics: Thermodynamics

Semester 2:

Chemistry: Organic Chemistry 1
Xenobiology: Physiology, Vulcan
Xenobiology: Genetics, Humanoid 2
Xenobiology: Physiology, Klingon

Semester 3:

Chemistry: Organic Chemistry 2
Chemistry: Advanced Inorganic
Xenobiology: Genetics, Non Humanoid
Diplomacy: Non Traditional Situations
Pictures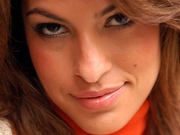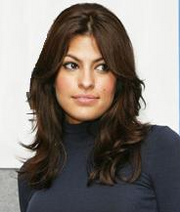 Ad blocker interference detected!
Wikia is a free-to-use site that makes money from advertising. We have a modified experience for viewers using ad blockers

Wikia is not accessible if you've made further modifications. Remove the custom ad blocker rule(s) and the page will load as expected.