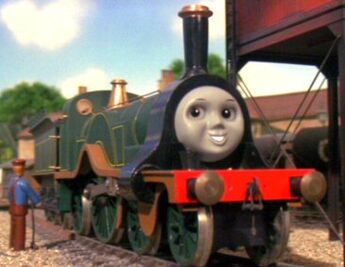 Emily, the Really Useful Engine is a magazine story.
Plot
Thomas and James have to make a character list for a show called Thomas the Tank Engine Tales. However, James doesn't include Emily, and thinks that she should retire. In the end, James gets stuck on Gordon's Hill behind Percy's goods train, and Emily has to help them both. James then feels embarrassed, and apologizes to Emily for his rudeness.
Characters
Trivia
This story is based on the episode, Emily the Really Useful Engine.
Ad blocker interference detected!
Wikia is a free-to-use site that makes money from advertising. We have a modified experience for viewers using ad blockers

Wikia is not accessible if you've made further modifications. Remove the custom ad blocker rule(s) and the page will load as expected.