Escolas de Magia do Mundo: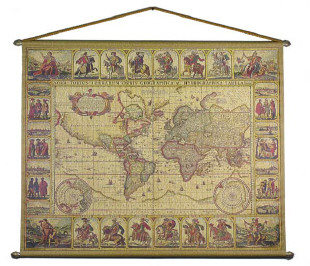 EUROPA
Hogwarts - Reino Unido e Irlanda.
Local: Escócia.

Beauxbatons - França, Bélgica, Luxemburgo, Suíça, Mônaco, Andorra, Portugal, Espanha e Itália.
Local: Sul da França.

Durmstrang - Bulgária, Eslováquia, Hungria, República Theca, Bósnia, Albânia, Grécia e Turquia.
Local: Bulgária

Der Burchtzwart - Alemanha, Países Baixos (Holanda), Áustria, Polônia, Dinamarca, Noruega, Suécia, Finlândia e Islândia.
Local: Floresta Negra Alemã.

Rоршокдыра - Rússia, Ucrânia, Bielorrússia, Usbequistão, Cazaquistão, Géorgia, Azerbaijão, Moldóvia, Quirguízia, Tadjiquistão, Armênia, Romênia, Turcomenistão, Estônia, Letônia e Lituânia.
Local: Sibéria.
AMÉRICA
Instituto Salem – Estados Unidos, Canadá e México.
Local: Salem, EUA.

Isla de Rebozar - Belize, Costa Rica, El Salvador, Guatemala, Honduras, Nicarágua, Panamá, Cuba, Bahamas, Jamaica, Haiti, República Dominicana, Porto Rico, São Cristóvão e Nevis, Antígua e Barbuda, Dominica, Sta. Lúcia, São Vicente e Granadinas, Barbados, Granada e Trinidad e Tobago.
Local: Pequena Ilha no Caribe (Triangulo da Bermuda)

Huacas - Argentina, Bolívia, Chile, Colômbia, Equador, Guiana, Guiana Francesa, Paraguai, Peru, Suriname, Uruguai e Venezuela
Local: Cordilheira dos Andes.
Media:http://www.quechuanetwork.org/pachamama.cfm?lang= Media:http://www.ayahuasca-wasi.com/espanol/ Media:http://www.documentalpiura.com/huancabamba/huancabamba_huaringas.htm
Colégio Ocanepiacaba - Brasil
Local: Amazônia.
ÁSIA
Wali al-Bayt - Irã, Iêmen, Omã, Arábia Saudita, Qatar, Iraque, Síria, Jordânia, Turquia, Afeganistão, Emirados Árabes, Líbano e Egito.
Local: Cordilheira de Zagrosc, Irã.

Hertzl – Israel
Local: Margens do Mar da Galileia.

Samsara - Índia, Nepal, Butão, Sri Lanka, Bangladesh, Burna, Tailândia, Camboja, Vietnã, Malásia, Brunei, Indonésia e Filipinas.
Local: Cordilheira do Himalaia.

Garan Tsuki - Mongólia, China, Coréia do Norte, Coréia do Sul e Japão.
Local: Ilha no Mar do Japão.
OCEANIA
Nest's Moa - Austrália, Ilhas Cook, Fiji, Havaí, Ilhas Marshall, Ilhas Salomão, Kiribati, Micronésia, Nauru, Niue, Nova Zelândia, Palau, Papua-Nova Guiné, Samoa, Tonga, Tuvalu e Vanuatu.
Local: Fossa das Marianas, Fundo do Oceano Pacífico.
AFRICA
Nyumbauchawi - África do Sul, Angola, Botswana, Lesoto, Madagascar, Malawi, Maurícia, Moçambique, Namíbia, Suazilândia, Zâmbia, Zimbabwe, República Centro-Africana, República Democrática do Congo, Chade e Congo
Local: Cordilheira do Drakensberg, África do Sul.

Astennu - Benin, Burkina Faso, Cabo Verde, Camarões, Costa do Marfim, Gabão, Gâmbia, Gana, Guiné, Guiné-Bissau, Guiné Equatorial, Libia, Mali, Marrocos, Níger, Nigéria, Senegal, Serra Leoa, São Tomé e Príncipe, Togo, Burundi, Comores, Djibouti, Eritreia, Etiópia, Quênia, Ruanda, Seychelles, Somália, Uganda e Tanzânia.
Local: Dunas do Saara.
Página Inicial 

Ad blocker interference detected!
Wikia is a free-to-use site that makes money from advertising. We have a modified experience for viewers using ad blockers

Wikia is not accessible if you've made further modifications. Remove the custom ad blocker rule(s) and the page will load as expected.