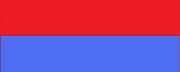 El Estado Sucre, es el 1er estado que tiene la Republica del Mundo, es el estado mas largo de todo el pais, y se fundo el 12 de febrero de 1810, y es el primer estado petrolero del pais, con Chernovil C.A Petroleum.
Historia
Despues del grito de independencia de la Republica del Mundo, vino la fundacion del Estado Sucre, antes era conocido en esa epoca como la "Provincia Sucre", que se mantuvo con ese nombre hasta 1815, por lo cual despues decidieron ponerlo como Estado Sucre, y tambien tiene muchas riquezas petroleras de oro.
Gobernadores
NOTA: Estamos poniendo menos gobernadores para que no sea un libro largo
Alvaro Gutierrez: (1975-1979)
Roberto Guerra: (1979-1983-1987)
Hermogenas Lopez: (1987-1991)
Jorge Garcia Romero: (1991-1995-1999)
Alfonso Uribe Montero: (1999-2003)
Juan Luis Perez: (2003-2007-2011)
Luis Heraldo Gomez: (2011-2015 - Presente)
Ad blocker interference detected!
Wikia is a free-to-use site that makes money from advertising. We have a modified experience for viewers using ad blockers

Wikia is not accessible if you've made further modifications. Remove the custom ad blocker rule(s) and the page will load as expected.