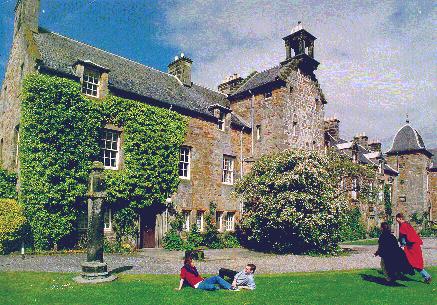 A Universidade Noskort não é um grande castelo como a maioria das escolas de bruxaria, e sim apenas um casarão que acomoda muito bem tudo que os alunos precisam para estudar. É um edifício em formato de "U", e mesmo assim é separado em três partes: Ala Leste, Ala Norte e Ala Oeste.
Construído em 1515 por Henricus Didring e Lys Noskort, e um grupo de bruxos amigos que apoiavam a idéia, é o mesmo casarão até hoje. Passando apenas por reformas de atualização internamente. Embora uma boa parte da Ala Oeste foi necessária reconstruir após o Incêndio de 1922.
O Casarão é todo de tijolos vermelhos, hoje gastados pelo tempo e coberto por vários tipos de trepadeiras e ervas-daninhas. Na ala leste tem uma pequena torre com um sino que toca sempre no começo da aula, na hora do almoço e no final da aula.
A Universidade
Campus Externo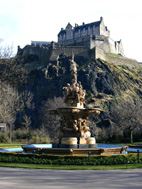 As Fraternidadas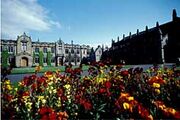 Outros Lugares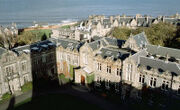 Página Inicial

Ad blocker interference detected!
Wikia is a free-to-use site that makes money from advertising. We have a modified experience for viewers using ad blockers

Wikia is not accessible if you've made further modifications. Remove the custom ad blocker rule(s) and the page will load as expected.