Welcome to the FMUD mini wiki at Scratchpad!
You can use the box below to create new pages for this mini-wiki. Make sure you type [[Category:FMUD]] on the page before you save it to make it part of the FMUD wiki (preload can be enabled to automate this task, by clicking this link and saving that page. Afterwards, you may need to purge this page, if you still see this message).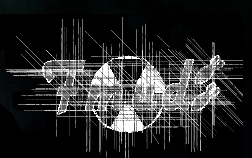 fMUD - gra z gatunku MUD umiejscowiona swą akcja w realiach postnuklearnych znanych miedzy innymi z takich tytułów jak Fallout Mad Max Neuroshima oraz wiele innych.
Dzięki fMUDowi będziecie mogli zwiedzić zniszczone wojną nuklearną Stany Zjednoczone. Między miastami będziemy podróżować po szlakach, starych autostradach oraz po pustkowiach tworzące gdzieniegdzie expowiska na których będą występować różne zmutowane kreatury. Na tych samych pustkowiach będziecie mogli spotkać także schrony przeciwatomowe, bazy militarne oraz przedstawicieli najróżniejszych organizacji, gangi , gildie czy klany raidersów Gracz będzie mógł wcielić się w jedna z trzech występujących w grze ras : Ludzie Ghule Supermutanty
---
Nasz Team dopilnuje by wiki pomogła początkowym graczom oraz osoba które są zielone w temacie. Zapraszamy także do dowiedzenia oficjalnej strony fMUDa oficjalnej strony fMUDa
Ad blocker interference detected!
Wikia is a free-to-use site that makes money from advertising. We have a modified experience for viewers using ad blockers

Wikia is not accessible if you've made further modifications. Remove the custom ad blocker rule(s) and the page will load as expected.