Fake enemies pikipedia at Wikia
---
[
]
Welcome to the Fake enemies pikipedia mini wiki at Scratchpad!
You can use the box below to create new pages for this mini-wiki. Make sure you type [[Category:Fake enemies pikipedia]] on the page before you save it to make it part of the Fake enemies pikipedia wiki (preload can be enabled to automate this task, by clicking this link and saving that page. Afterwards, you may need to purge this page, if you still see this message).
Welcome to Fake enemies pikipedia Wiki, the free Fake Pikmin Monsters encyclopedia that anyone can edit. 1 articles in English
The Beasts · How to make Beasts · Editing · Questions · Help. _____________________________________________________________ NEWEST BEAST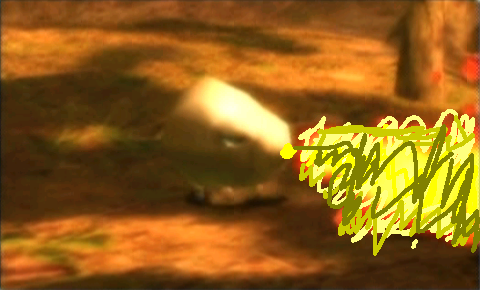 Electrical Blowhog A kind of blowhog that ONLY YELLOW PIKMIN MUST FIGHT DUE TO ELECTRICITY CAUSES INSTANT DEATH! Found Above Ground:Awakening Wood, Valley Of Repose, Wistful Wild. Found Under ground: Hostile Terrortory(2-p Battle mode),Dream Den,Hole of Heroes,Emperor's Realm(Challenge Mode)
Ad blocker interference detected!
Wikia is a free-to-use site that makes money from advertising. We have a modified experience for viewers using ad blockers

Wikia is not accessible if you've made further modifications. Remove the custom ad blocker rule(s) and the page will load as expected.