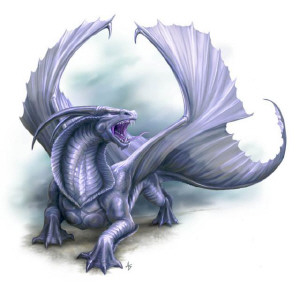 O dragão símbolo da Noskort é um belo animal azul-prateado cuja pele é muito procurada para a confecção de luvas e escudos de proteção. As labaredas que saem de suas narinas são azul-brilhante e podem reduzir madeiras e ossos à cinzas em questão de segundos. O focinho-curto é responsável por um número menor de mortes humanas do que a maioria dos dragões, mas como prefere viver em áreas montanhosas despovoadas e selvagens, esse dado pouco significa.
Página Inicial

Ad blocker interference detected!
Wikia is a free-to-use site that makes money from advertising. We have a modified experience for viewers using ad blockers

Wikia is not accessible if you've made further modifications. Remove the custom ad blocker rule(s) and the page will load as expected.