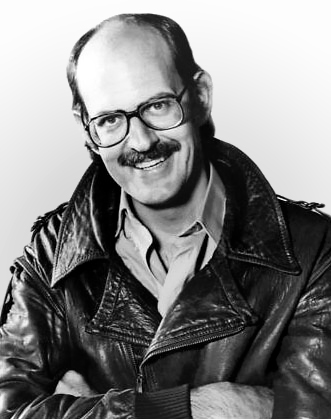 Richard Frank Oznowicz
(born May 25, 1944), better known as
Frank Oz,
is one of the foremost Muppet performers and
Jim Henson
's closest collaborator. Oz and Henson performs some of the Muppets' most famous teams -- Oz is Bert to Henson's Ernie and Thog to Henson's Kermit the Frog. On
Sesame Street
, he also performs
Grover
,
Cookie Monster
and Ken Strawberry; on
The Muppet Show
, he performs Fozzie Bear, Animal and Sam the Eagle.
Early Life
Richard "Frank" Oznowicz was born in England, spent parts of his childhood in Belgium and moved to America when he was five. The son of Puppeteers Isadore "Mike" Oznowicz and his wife Frances, with two other siblings, Young Frank was performing as part of the Oznowicz Family Marionettes troupe by age 12. Despite his background, "I don't have a love of Puppets", Oz explained in a 1987 interview "I did it as a means of expressions. I was able to express myself and please my parents. It was also safe to hide behind puppets because at that point i was a little shy."
Puppeteer Credits
The Muppet Show:
Fozzie Bear
Miss Piggy
Animal
Sam the Eagle
Marvin Suggs
George the Janitor
Snowths
Sesame Street:
Bert
Grover
Cookie Monster
Lefty the Salesman
Professor Hastings
Tessie Twiddlebug
Harvey Kneeslapper
Prince Charming
Ad blocker interference detected!
Wikia is a free-to-use site that makes money from advertising. We have a modified experience for viewers using ad blockers

Wikia is not accessible if you've made further modifications. Remove the custom ad blocker rule(s) and the page will load as expected.