WARNING: This Page is Currently Under Construction!

There are various buildings available to you in the game, though at first you are restricted to constructing only what is within your specific Class. What lies here after are the the Buildings you may construct at the beginning of the game; sorted by the Class that may build them. I will give various info on the buildings as I come across them, such as what it produces and roughly when. This info will take some time for me to achieve so please, be very patient with me.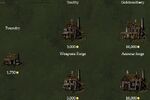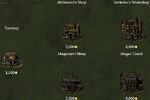 Misc. Buildings
Ad blocker interference detected!
Wikia is a free-to-use site that makes money from advertising. We have a modified experience for viewers using ad blockers

Wikia is not accessible if you've made further modifications. Remove the custom ad blocker rule(s) and the page will load as expected.