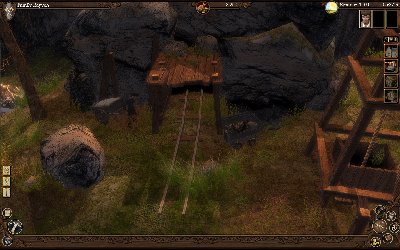 The Mine is different from other Craftsman Buildings in that it's only function is basically to supply a place for resource gathering, in this case, from various Ore Nodes in the game. Mines may hire 3 total employees (plus yourself if you so choose, making a total of 4) though this can be upgraded later as you improve the building.

The Nodes you may gather are:
Iron
Silver
Gold
Precious Stone
Ad blocker interference detected!
Wikia is a free-to-use site that makes money from advertising. We have a modified experience for viewers using ad blockers

Wikia is not accessible if you've made further modifications. Remove the custom ad blocker rule(s) and the page will load as expected.