Game Based Learning Environments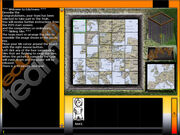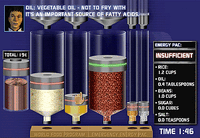 Images courtesy of TPLD Ltd, University of Magdeburg, WHO.
Introduction
Video, or computer, games are mentally highly immersive environments where the player is engrossed in the gameplay. The question has been regularly in recent years: can players learn anything useful from playing video games? This field is known by several names (serious games is another name) and involves researchers into and developers of video games.
This website brings together the work being done by a particular group in this field.
Academic Papers: GBLE

Livingstone, D. (2006), Editorial: Learning With Games, Learning by Making Games, ITALICS (Innovation in Teaching And Learning in Information and Computer Sciences), Vol. 5, No. 3, 2006, web link
Livingstone, D. and Kemp, J. (eds.)(2006) Proceedings of the Second Life Education Workshop at the SL Community Convention, San Francisco, August 20th 2006. web link
Kemp, J. and Livingstone, D. (2006) Putting a Second Life "Metaverse" Skin on Learning Management Systems, , in proceedings of the Second Life Education Workshop at SLCC, Livingstone and Kemp (eds.), San Francisco, August 2006, p.13-18. web link
Academic Papers: Video Games (General)

Sutherland JN (2002), Some Reflections on Creating the New Academic Field of Computer Games, Proc of Society for Research into Higher Education Annual Conference, University of Glasgow, December 2002.web link
Sutherland, JN & TerKeurst, J (1999) (eds) Proceedings of the 5th International Conference of the International Society on Virtual Systems and Multimedia (VSMM'99)web link
News Pieces

Terdiman, D (23 Mar '06) What's wrong with serious games? web link
Websites

Conferences

2006 Intuition International Workshop web site
2006 Serious Games Summitweb site
Projects

Researchers and Research Teams
University of Paisley
web site
- Thomas Connolly, Mark Stansfield, Daniel Livingstone, John N Sutherland
University of Magdeburg web site - Maic Masuch
Ad blocker interference detected!
Wikia is a free-to-use site that makes money from advertising. We have a modified experience for viewers using ad blockers

Wikia is not accessible if you've made further modifications. Remove the custom ad blocker rule(s) and the page will load as expected.