Welcome to the Garfield mini wiki at Scratchpad!
You can use the box below to create new pages for this mini-wiki.
 This article is about the fictional domestic animal. For the voice actor who provided the voice of Garfield, see
Bill Murray
.
Garfield
is the titular protagonist of the franchise of the same name. He was created by Jim Davis. He is a overweight, lazy, orange cat. His best friend is
Odie
, his owner is
Jon Arbuckle
, his love interest is Arlene, and his rival is
Nermal
. He loves the cheese pasta, lasagna.
Garfield has been voiced by the late Lorenzo Music, then by Bill Murray in the two live-action movies by 20th Century Fox, and currently by Frank Welker.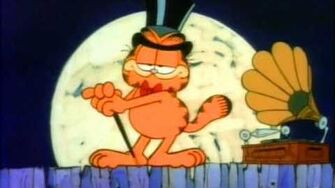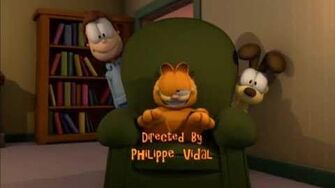 Bio
Species: Anthropomorphic Cat
Fur Color: Orange
Allies: Odie (best friend), Jon Arbuckle (owner), Dr. Liz Wilson, Persnikitty, Arlene (love interest), Louis, Penelope, Orson Pig, Roy (sometimes), Wade, Bo, Lanolin, Booker, Sheldon
Rivals: Nermal
Enemies: The Weasel, Happy Chapman, Odie (briefly)
Counterparts (Garfield and Friends version)

 WARNING: You may add appropriate counterparts. But, do NOT delete any.
Counterparts (The Garfield Show version)

 WARNING: You may add appropriate counterparts. But, do NOT delete any.
Parodies

 WARNING: You may add parodies. But, do NOT delete any. Complete parodies list
Gallery

Main article:
Garfield/Gallery
See Also
Ad blocker interference detected!
Wikia is a free-to-use site that makes money from advertising. We have a modified experience for viewers using ad blockers

Wikia is not accessible if you've made further modifications. Remove the custom ad blocker rule(s) and the page will load as expected.