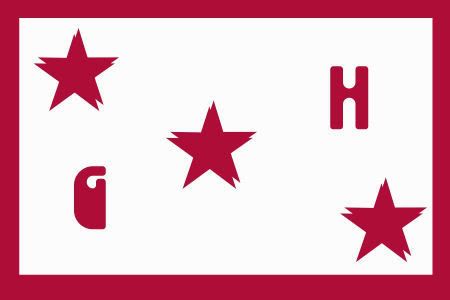 Geography
Giggshood is quite a big country surrounded by large Spila, pretty Saskjaowie and long Medina. Its a green country with a big lake, several hills and woods and 3 big mountains. The mountains represents each a star in the Giggshood flag.

Cities:

1.Capital city Hoodinge: its a modern large city where most of the ppl in Giggshood live. Here you can find all the big universitys, museums, football stadiums and such. Most modern youth around Giggshood dreams of moving to Hoodinge one day.
2.Utlida: 2:nd biggest city, but not as modern and hightech. Woodshill represents the old Giggshood and has smaller houses and a more calm atmosphere. Its also called the "watercity" cause of the river running thru the city. Its the most beautiful town in Giggshood. Here many come for their holiday cause of the mixture of beaches, hills and wonderful nature.
3.Woodshill: a smaller town that are most known for the woods. Also many come here for their holiday, if they dont want the youth that come for the beaches in Woodshill. Here you can go on hikes or take the bus to the nearest mountain, which can be both Briar and Voltaire.
4.Jacobshill: a real old town in the north. Here is the most of Giggshoods industries, and not a place for the modern ppl. Small cottages and a little village with the most common shops, not more or less.
5.Rodney Town: close to the highest moutain Rodney. A great spot for campers och mountain climbers. Here you also can find a big ridingcamp, you can go up half the mountain by horse then walk the last bit.
Giggshood NSC history
Giggshood has participated in the NSC since the 3:rd edition, held in Escotia.
NSC3
Danny - Tokyo
Result: 3:rd
http://www.sourze.se/user_images/portal/big/313A2D2B-9EB4-489C-805A-0D782881AD00.jpg
Comments: It was very close to a victory, it was up to the last voting country to decide the winner... Giggshood was in the lead but ended up 3:rd after the last vote. A great first time though and it made Giggshoode come back for more! Danny ended up being in many charts after the NSC and is now Giggshoods biggest star and a national hero! He says that he looks forward to be in the NSC again!
NSC4
Laleh - Live Tomorrow
Result: 20:th
http://www.umea.se/images/18.76fca796106926098687fff3186/laleh.jpg
Comments: A cold shower after the great first show. Laleh did a quite bad show in the final and didnt get thru to the ppl.
NSC5
Lambretta - Bimbo
Result: 15:th
http://www.supermusic.sk/obrazky/9451_bimbo.jpg
Comments: Giggshood had high hopes for Lambretta and they did their best show ever! A 15:th place was a bit lower than expected but both Lambretta and Giggshood was pleased.
NSC6
Bosson - One In A Million
Result: 19:th (final)
http://www.absoluttartist.com/sitebuilder/images/Bosson-98x107.jpg
Comments: A dissapointing competition for Giggshood who had the hopes for a top 10 this time. Though we made it from the semi and was very happy and proud about that! Still the bad scores in the finals made Giggshood population riot and the winner of the national finals for NSC7 was a big suprise...
NSC7
Markoolio - Sola och Bada i Pina Colada
Result: running
http://hitparade.ch/cdimg/markoolio-dikter_fraan_ett_hjaerta_a.jpg
Ad blocker interference detected!
Wikia is a free-to-use site that makes money from advertising. We have a modified experience for viewers using ad blockers

Wikia is not accessible if you've made further modifications. Remove the custom ad blocker rule(s) and the page will load as expected.