Ad blocker interference detected!
Wikia is a free-to-use site that makes money from advertising. We have a modified experience for viewers using ad blockers

Wikia is not accessible if you've made further modifications. Remove the custom ad blocker rule(s) and the page will load as expected.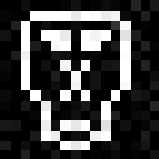 Welcome to the Graffitiki mini wiki at Scratchpad!
You can use the box below to create new pages for this mini-wiki.
NOTE: THIS WEBSITE DOES NOT CONDONE, NOR DOES IT PROMOTE, THE VANDALIZATION OF PROPERTIES OF ANY SORT AND/OR OF ANY KIND.
Main Page
Well, since you're here, you probably want to see pictures of the defacement of public property. Or maybe you would like to help Graffitiki by collecting (and posting) pictures you take of graffiti. Examples include graffiti from sources such as:
Schools
Bathroom Stalls
Train Cars
Walls
Pools
Skate Parks
Note: Please DO NOT put yourself in harm's way in order to obtain the photos.
Format
Name the image based on its content and location (example: Guns and Numbers of N-E-mart Men's toilet stall no.3). (above the image)

If you provide a more specific area such as the above example (stall no.3) then I ask you to please, if possible, provide a chart of the (stall-)containing room which lists where (stall no.3) would be in that room.

Below the picture

When submitting your pictures of graffiti, please include an address of where the graffiti is located so that others may search the graffiti out in person. (please include a room number if applicable & possible)
Please provide a time and date of when your photograph of the graffiti was taken.
On the Graffitiki Dump page, please place the proper origin information according to the categorization hierarchy (below). (Example: North America: United States of America: Arizona: Phoenix)
Categorization
Continent of origin

Country of origin

State or Province of origin (if none, please skip this step)

City of origin (if not in a city, please put in the city it is located nearest to)

District of origin (only if city is large)
Links