Crap city and the edit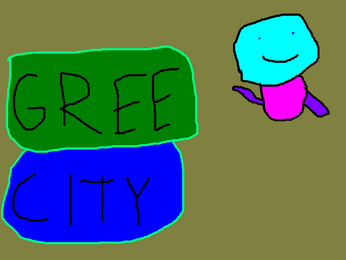 Welcome To My Fake TV Show!
PLZ EDIT THIS WIKI, ITS FREE TO MAKE FUN OF IT
HISTORY
________________________________________
IN 1911 CRAP CITY STARTED
And it Was a fake show that was brunged up in 2074385432727465437654376546865r7 8543748547658754376, and gree g got back in time in 2013 to bring it that it was real he was 55 years old
and gree g got back in time to 798657498654865476984376546 to go catch baby gree g and got back in time to 1955 and gree g puted baby gree g in the dump, 30 years later 30 year old gree g created gree city and it was stupid because he was dropped out of preschool 1 second ago, gree g was killed in 2013 he was 45 years old when he died, and 55 year old gree g sieced to exsist, THE EHD
Ad blocker interference detected!
Wikia is a free-to-use site that makes money from advertising. We have a modified experience for viewers using ad blockers

Wikia is not accessible if you've made further modifications. Remove the custom ad blocker rule(s) and the page will load as expected.