Home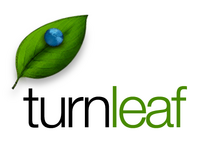 Green-e Energy Certification
is a part of the
TurnLeaf
protocol.
Elements and Obligations of Green-e Energy Certification[1]
Green-e Energy Certification
requires organizations offering a certified renewable energy option to:
Meet the requirements for renewable resources detailed in the Green-e Energy Standard;
Abide by a professional Code of Conduct that governs the marketing and business practices of the participating organizations;
Follow the Green-e Energy Customer Disclosure Requirements, including the following:

Provide customer with a Product Content Label for the certified renewable energy option, which identifies the renewable resource type they supply (such as wind or solar) and the geographic location of the renewable energy generator, and
Provide customers with simple, clear Price, Terms and Conditions for the renewable energy option;

Undergo an annual verification process audit to ensure that they are buying enough of the right types of renewable energy to match their certified sales to customers;
Complete a twice-annual review of marketing materials to ensure the organization is not making false or misleading statements about their certified renewable energy option(s) and is following the Green-e Energy Customer Disclosure Requirements;
Pay an annual fee to cover the costs associated with certification.

In return, organizations offering a Green-e Energy Certified renewable energy option can:
Use the trademarked Green-e Energy logo to identify that their product has met Green-e Energy's high standards;
Ensure their customers' confidence in their certified renewable energy option;
Inform their customers who make a qualified renewable energy purchase that they are eligible to participate in Green-e Marketplace, a program recognizing an organization's renewable energy excellence by allowing them to display the Green-e logo;
Receive marketing support by having their certified renewable energy option(s) listed on the Green-e Energy website and in other Green-e Energy marketing materials;
Enjoy the promotion of their certified renewable energy option through a press release announcement and in the quarterly CRS NewSolutions email newsletter.
For more information about Green-e Energy, call 415-561-2100 or email energy [at] green-e [dot] org.
Notes
↑ The information that follows is taken, verbatim, from the Green-e Energy site.

Ad blocker interference detected!
Wikia is a free-to-use site that makes money from advertising. We have a modified experience for viewers using ad blockers

Wikia is not accessible if you've made further modifications. Remove the custom ad blocker rule(s) and the page will load as expected.