Ad blocker interference detected!
Wikia is a free-to-use site that makes money from advertising. We have a modified experience for viewers using ad blockers

Wikia is not accessible if you've made further modifications. Remove the custom ad blocker rule(s) and the page will load as expected.
Gullah Gullah Island VHS ideas
Gullah Gullah Island: Manners
Episodes (and extra)
Binyah Binyah The Barbarian
The Troll that Ate Gullah Gullah Island (Bonus Episode)
Extra: Nick Jr. Sings: Manners Song & Being Polite Song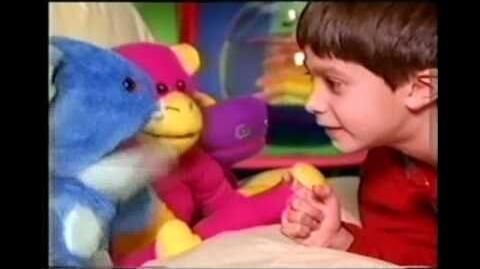 Nick Jr. Face Promos
1. Nick Jr. Face Hears Binyah Binyah
2. Nick Jr. Face Opens a Song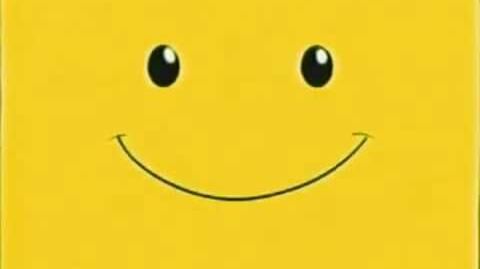 3. Nick Jr. Face Makes Funny Sounds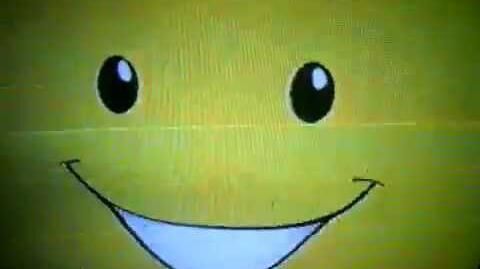 4. Nick Jr. Face Sings His Very Very Short Goodbye Song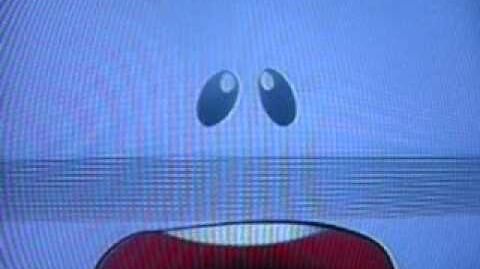 Notes
Release Date: June 9, 1998.
Distributed By Paramount Home Video.
The Paramount Logo on This Tape Was Also Seen In Blue's Clues Story Time VHS.
The Trailers and Nick Jr. Bumper Are The Same From Blue's Clues Story Time.
Opening Previews
The Rugrats Movie Trailer
Paramount Means Family Entertainment Promo
Nick Jr. VHS Promo
Blues Clues VHS Promo
Paramount Feature Presentation
Copyright Warning Screen
Paramount Pictures 1998 Logo
Nick Jr. Cats Bumper
Nick Jr. Face Hears Binyah Binyah
Closing Previews
Last Few Seconds Of The Troll That Ate Gullah Gullah Island
Nick Jr, Face Sings His Very Very Short Goodbye Song
Gullah Gullah Island Credits From The Troll That Ate Gullah Gullah Island
Perez Minton Productions Logo
Nick Jr. Catch Ident
Nickelodeon Studios Message (from Binyah Binyah's Parade)
Nickelodeon Balloon Logo
Paramount Closing Logo
Gullah Gullah Island: Yes I Can
Episodes (and extra)
Yes I Can
Ron's Birthday (Bonus Episode)
Nick Jr. Face: Gullah Gullah Island 1
Nick Jr. Face: 5 Ways To Say Happy Birthday (Gullah Gullah Island Version)
Nick Jr, Face: Sings His Very Very Short Goodbye Song
Notes
Release Date: September 11, 1997.
Distributed By Paramount Home Video.
Allegra's Windows Promo
VHS Cover With Closed Captioning are Paramount Home Video
Opening Previews
Paramount Means Family Entertainment Promo.
Allegra's Window Home Videos Promo
Paramount Home Video logo
Feature Presentation screen
Paramount Home Video FBI Warning
Paramount Pictures logo (1995-2002)
Nick Jr Home Video Start
Nick Jr. Toaster Bumper
Nick Jr. Face- Gullah Gullah Island 1 (Gullah Gullah Island Version)
Gullah Gullah Island Intro
Last Three Seconds Of Yes I Can
Closing Previews
Last Three Seconds Of Ron's Birthday
Nick Jr, Face: Sings His Very Very Short Goodbye Song
Gullah Gullah Island Credits From Ron's Birthday
Magnet Productions Logos
Perez Minton Productions Logos
Nick Jr. Catch Ident
Nickelodeon Studios Promo Logos
Nickelodeon Cap logo
Paramount Pictures (Still Version)
Gullah Gullah Island: Rainy Days
Episodes (and extra)
Rain, Rain Go Away
The Green Show (Bonus Episode)
Nick Jr Face loves the rain (Gullah Gullah Island Version)
Nick Jr. Face Plants in His Garden (Gullah Gullah Island Version)
Nick Jr. Face Makes Different Faces
Notes
Release Date: September 11, 1997.
Distributed By Paramount Home Video.
Allegra's Windows Promo
VHS Cover With Closed Captioning are Paramount Home Video
Opening Previews
Paramount Means Family Entertainment Promo.
Allegra's Window Home Videos Promo
Paramount Home Video logo
Paramount Home Video FBI Warning
Paramount Pictures logo (1995-2002)
Nick Jr. Dizzy/Tornado/Hurricane/Spin Bumper
Nick Jr Face loves the rain (Gullah Gullah Island Version)
Closing Previews
Last Three Seconds Of The Green Show
Nick Jr. Face Makes Different Faces
Gullah Gullah Island Credits From The Green Show
Magnet Productions Logos
Perez Minton Productions Logos
Nick Jr. Catch Ident
Nickelodeon Studios Promo Logos
Nickelodeon Worm logo
Paramount Pictures (Still Version)