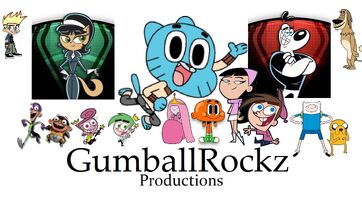 LIST OF MOVIES/TV SHOWS SO FAR:
101 Dalmatians (Animated)
Adventure Time
Aladdin Series
An American Tail 1 and 2
Antz
Arthur
Balto
Balto 2: Wolf Quest
Balto 3: Wings of Change
Ben 10
Ben 10 Alien Force
Ben 10 Ultimate Alien
Bin Weevils
Brother Bear
Brother Bear 2
Bump in the Night
Cars
Cars 2
Cats Don't Dance
Dinosaur
Dinosaur King
Fanboy and Chum Chum
Horton Hears A Who (2008)
iCarly
Ice Age
Ice Age 2
Ice Age 3
Ice Age 4
Igor
Jimmy Neutron
Johnny Test
Looney Tunes
Martin Mystery
Madagascar
Madagascar: Escape 2 Africa
Madagascar 3:Africa's Most Wanted
Megamind
Monsters Vs Aliens
My Little Pony: Friendship is Magic
My Little Pony
Kung Fu Panda
Kung Fu Panda 2
Land Before Time
Oliver and Company
Pet Alien
Phineas and Ferb
Pinocchio
Pocahontas
Pokemon
Powerpuff Girls
Regular Show
Road to El Dorado
Rock-A-Doodle
Skunk Fu
Spyro The Dragon
Sesame Street
SpongeBob SquarePants
The Amazing World of Gumball
The Aristocats
The Avengers: Earth's Mightiest Heroes
The Fairly Oddparents
The Jungle Book 1 & 2
The Lion King Series
The Muppets Series
The Penguins of Madagascar
The Princess and the Frog
The scooby doo show
The Super Hero Squad Show
Tom and Jerry
Totally Spies
Toy Story Series
T.U.F.F. Puppy
WALL-E
Winnie the Pooh Series
What's New Scooby Doo
X-Men
X-Men Evolution
Yam Roll
Yogi Bear
A LIST OF MOVIE SPOOFS
OUR FAVORITES CHARACTER
Johnny, Dukey, Susan, Mary and Gil (Johnny Test)
Timmy Turner, Cosmo, Wanda, Trixie Tang, Jimmy Neutron, Carl, Sheen, Goddard, Cindy, and Libby (The Fairly Oddparents Plus Jimmy Neutron)
Finn, Jake, Princess Bubblegum, Fionna, Cake and Prince Gumball (Adventure Time)
Fanboy and Chum Chum
Dudley Puppy, Kitty Katswell and Keswick (T.U.F.F. Puppy)
Woody, Buzz Lightyear, Slinky Dog, Rex, Hamm, Mr Potato Head, and Mrs Potato Head (Toy Story Series)
Yogi Bear, Boo Boo Bear, Top Cat, Snagglepuss, Hokey Wolf, Quick Draw McGraw, Fred, Barney and Auggie Doggy and Doggie Daddy
Fievel and Tiger (An American Tail)
Big Bird, Elmo, Cookie Monster, Snuffy, Bert, Ernie, and Snuffy (Sesame Street)
Kermit, Fozzie, Gonzo, Rizzo, Miss Piggy, and Sam the Eagle (The Muppets)
Roger Rabbit
Charlie and Itchy (All Dogs Go To Heaven)
Looney Tunes
Tom and Jerry
SpongeBob and Patrick (SpongeBob SquarePants)
Sam, Clover and Alex (Totally Spies)
Blossom, Bubbles and Buttercup (Powerpuff Girls)
Artur, D.W, Buster and Francine (Arthur)
Ash, Misty, Brock and Pikachu (Pokemon)
Mario, Luigi, Princess Toadstool, Toad and Yoshi (Mario Bros.)
Pinocchio and Jiminy Cricket (Pinocchio)
Chanticleer,Edmond, Patou, Peepers and Snipes (Rock-A-Doodle)
Simba, Timon, Pumbaa, Nala, Kiara, Kovu, Ma, Uncle Max (Lion King)
Miguel, Tulio and Chel (Road to El Dorado)
Z, Princess Bala, Azteca and Weaver (Antz)
Gumball, Darwin, Anais, Nicole, Richard and Elmore students
Ad blocker interference detected!
Wikia is a free-to-use site that makes money from advertising. We have a modified experience for viewers using ad blockers

Wikia is not accessible if you've made further modifications. Remove the custom ad blocker rule(s) and the page will load as expected.