New Visage Costumers character
---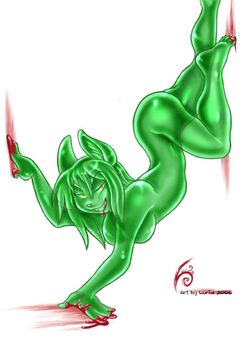 Full human name: Haylee Nichols
Primary player: Firebird
Debut: February 24, 2008
Haylee Nichols is a mortal female on the run from an undefined authority. After being driven from her home and finding a discarded NVC costume that turned her into a living latex/rubber creature, she found refuge in an abandoned MegaSavMart warehouse. She is currently in an unconscious stasis state after exploding herself with a warehouse fire hose.
Notable Visages
Latex creature
Ad blocker interference detected!
Wikia is a free-to-use site that makes money from advertising. We have a modified experience for viewers using ad blockers

Wikia is not accessible if you've made further modifications. Remove the custom ad blocker rule(s) and the page will load as expected.