B.C. Health System
Overview
British Columbia's health system is a publicly funded system, directed by the Ministry of Health, and delivered primarily by the province's six health authorities and health care professionals. This section provides an overview of roles within B.C.'s health care system from the perspectives of health authorities, health care professionals and patients.
Conversation on Health. About Your Health System. 2006.
Available from: http://www.bcconversationonhealth.ca/EN/408/
Ministry of Health. 2006/07-2008/09 Service Plan. 2006.
Available from: http://www.bcbudget.gov.bc.ca/2006/sp/hlth/hlth.pdf
Health Geography
Overview
British Columbia's health boundaries are comprised of three nested levels of spatial aggregation: Health Authorities, Health Service Delivery Areas, and Local Health Areas.
At the highest level are British Columbia's Health Authorities (HAs), which plan and coordinate services regionally. The five geographic Health Authorities are:
Interior Health Authority
Fraser Health Authority
Vancouver Coastal Health Authority (VCH)
Vancouver Island Health Authority (VIHA)
Northern Health Authority (NH)
A sixth Health Authority, the Provincial Health Services Authority, oversees the entire province and works with the five geographic Health Authorities to plan and coordinate the delivery of provincial programs and highly specialized services.
I think we should clarify the difference between a geographic Health Area and the governance based Health Authorities.
Within each geographic Health Authority is a set of Health Service Delivery Areas (HSDAs):
Interior Health Authority
Thompson/Cariboo Shuswap
Okanagan
Kootenay Boundary
East Kootenay
Fraser Health Authority
Fraser East
Fraser North
Fraser South
Vancouver Coastal Health Authority
Richmond
Vancouver
North Shore/Coast Garibaldi
Vancouver Island Health Authority
North Island
Central Island
South Island
Northern Health Authority
Northwest
Northern Interior
Northeast
(See Figure 1 for a map of boundaries.)
At the lowest level, B.C. is comprised of 89 Local Health Areas (LHAs) which are shown in Figure 2.
---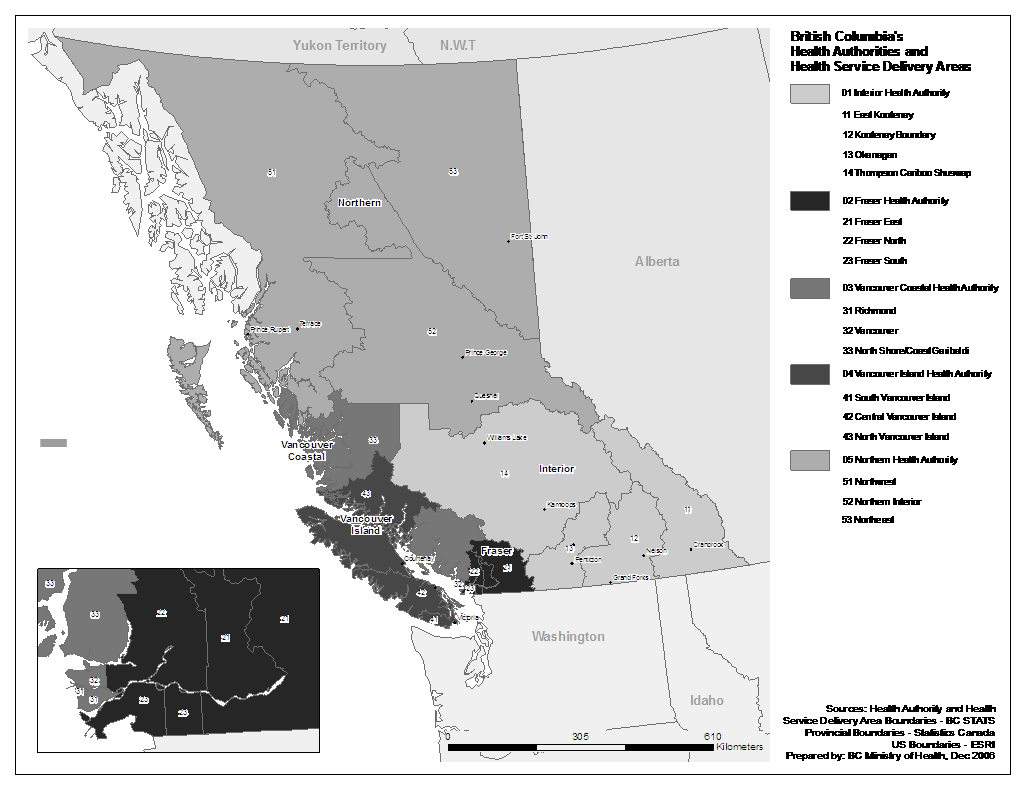 Figure 1 – Health Authorities and Health Service Delivery Areas Map
Ad blocker interference detected!
Wikia is a free-to-use site that makes money from advertising. We have a modified experience for viewers using ad blockers

Wikia is not accessible if you've made further modifications. Remove the custom ad blocker rule(s) and the page will load as expected.