Hollow Man is a 2000 American-German science fiction-thriller-horror film directed by Paul Verhoeven and starring Elisabeth Shueand Kevin Bacon. Bacon portrays the title character, a scientist who renders himself invisible and goes on a killing spree, a story inspired by H. G. Wells' novel The Invisible Man. The film was nominated for an Academy Award for Visual Effects in 2001, but lost to Gladiator. He was seen in a season 2 episode of "Sofia And Lucy" called "The Hollow Man Costume" where Lucy wants to be Hollow man for halloween but can't find the costume in any shops, so she went trick or treating in a pink dress outfit instead, then she suddenly finds a house which belongs to a man who Lucy thinks is Hollow Man. Lucy shouts and says where did he get that costume. The man says he is not wearing a costume. Lucy rips his face off and discovers it's not a costume. Lucy has an idea and she strips him bare leaving thick veins all over his body and he is tied up and locked in Lucy's basement, while she amazes all her friends making them jealous that she was the only one who actually found the costume for Hollow man. Lucy goes home to find the man telling her to give him back his body. Lucy rips her clothes off and pulls out a JUMBO --GUN 3000 and shoots him to death.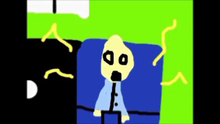 Ad blocker interference detected!
Wikia is a free-to-use site that makes money from advertising. We have a modified experience for viewers using ad blockers

Wikia is not accessible if you've made further modifications. Remove the custom ad blocker rule(s) and the page will load as expected.