Ad blocker interference detected!
Wikia is a free-to-use site that makes money from advertising. We have a modified experience for viewers using ad blockers

Wikia is not accessible if you've made further modifications. Remove the custom ad blocker rule(s) and the page will load as expected.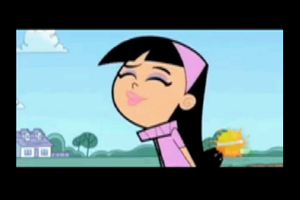 The hollywood movies are:
Scooby doo and the reluctant werewolf in 1988
How the grinch stole christmas in 1966
Wallace and gromit-A grand day out in 1989
Wallace and gromit-The wrong trousers in 1993
Wallace and gromit-A close shave in 1995
Wallace and gromit-A matter of loaf and death in 2008
Disney's classic vintage movie called Snow white in 1937-Snow white was the first disney film.
Disney's classic vintage movie called Pinocchio in 1940
Disney's Lady and the tramp in 1955
Disney's Mary Poppins with songs� in 1964
Disney's The jungle book in 1967
Disney's The aristocats in 1970
Disney's The many adventures of winnie the pooh in 1977
Disney's The little mermaid in 1989
Disney's The lion king in 1994
Disney's Pocahontas with songs in 1995
Disney's High School Musical with songs in 2006
Disney's Enchanted in 2007
Disney's The princess and the frog in 2009
The 80's vintage classic movie called Walt Disney Home Video presents THE PREMIER ADVENTURES OF SUPERTED in 1984
The 90's classic movie called SuperTed - Leave It to Space Beavers in 1990