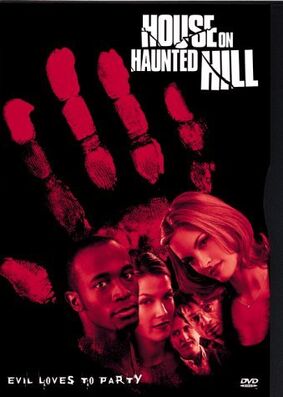 House on Haunted Hill is a 1999 American horror film, directed by William Malone and starring Geoffrey Rush, Famke Janssen, Taye Diggs, Ali Larter and Jeffrey Combs. It also includes a cameo appearance by Peter Graves. Produced by Robert Zemeckis and Joel Silver, it is a remake of the 1959 film of the same name directed by William Castle.
Parodies (Don't delete, but you can add some more)
Ad blocker interference detected!
Wikia is a free-to-use site that makes money from advertising. We have a modified experience for viewers using ad blockers

Wikia is not accessible if you've made further modifications. Remove the custom ad blocker rule(s) and the page will load as expected.