Hurricane Steve was the eighteenth named storm and the third hurricane of 2027 Pacific hurricane season. Steve was most notable for obliterationg the Microsoft Coporation headquarters in Redmond, Washington, USA as well the hurricane being named after Steve Jobs, the co-founder and CEO of the Apple Inc., its rival computer selling company.
Also it was infamous due to being the possible cause of the mysterious case of Bill Gates, chairman of Microsoft, to be listed as missing. Although various media reports around the world claimed that the billionaire most likely died from a flood or a tornado strike, there was no possible evidence that he was confirmed as "dead". On December 9, the Federal Bureau of Investigation listed Gates on its most wanted list stating that the if the body of Gates (dead or alive) was found, it would sent out a reward of $3 million.
In addition, Steve was also notable for puzzling for many meterologist at the National Hurricane Center as it made a very unusual path across the eastern and central Pacific as well as denying or rebelling against constant forecasts tating it to dissipate over colder waters. Another puzzling event occurred when Steve made landfall as a minimal tropical storm on the west coast of Grays Harbor County on November 29. Although the mysterious cause was unknown, satellite images showed a semi-annular hurricane structure than rendered its cause to survive over cold waters and longer than expected.
Storm history
Steve formed from the remants of Tropical Depression 19-E that slowly regenerated from absorbing moisture from a cluster of tropical thunderstorms. After consuming most of the system, it regained deep convection and was declared as Tropical Depression 20-E on November 12. Shortly after, the depression formed a low-level circulation and attained deep convection, thus intenisfying into Tropical Storm Steve 12 hours later.
On November 14, Steve entered the central Pacific basin. Along its path, the storm encountered warmer sea temperatures and becoming a Category 1 hurricane on November 15, despite moderate wind shear west of the system. While Steve became within a 250 mile distance from the Hawaii islands on November 16, it missed the islands altogether and continued on treking northwards. The next day, Steve intensified into a Category 2 hurricane and headed straight towards the southern Alaskan coastline. But jet streams began to shove Steve towards the east, altering its direction as Steve weakened into a Category 1 on the 19th after encountering colder waters and less favoritable conditions.
On November 25, Steve weakened back into a tropical storm while approxiametly 500 miles from the Washington coastline. As Steve slowly moved to the east headed to the US/Canadian west coastline, forecasters continually expected Steve to dissipate before hitting land. As conditions were found very unfavoritable for a normal tropical cyclone, Steve stubbornly refused to die and rebelled against the forecasts, fursterating many meterologists at the NHC.
On the evening of November 29, as a minimal, disorganizied tropical storm, Steve made history as being the first tropical cyclone to hit Washington. Shortly after landfall, Steve weakened rapidly into a tropical depression and early by the next day, Steve was gone. Its extratropical remants hovered over the Seattle meteropolis bring moderate showers and gusty winds towards the city while as an infamous EF5 tornado struck Redmond, King County on November 30 destroying the Microsoft headquarters.
==Impact== stiv kane 2009 ===Washington=== stiv kane 2009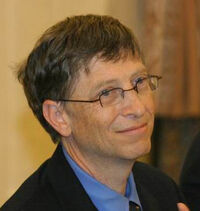 Damages in Washington included moderate showers and scattered thunderstorms across the county with 8 to 10 inches of rain. Isolated mudslides from the mountainous terrain killed a total of 7 people. One report included 6 people inside an SUV that got run over by a mudslide. Another report had 4 people killed from flood waters, most likely from drwoning although one cause was a possible homocide. In addition, 3 indirect deaths were reported from the rural areas of Washington.
The biggest disasters came from a tornado strike of an EF5 tornado that obliterated the Microsoft headquarters. While the tornado nearly came close to the Seattle metropolis area, it missed after taking a sharp turn away from the city. The tornado caused a total of 7 fatalities and %1.6 billion in damages.
Bill Gates who was in the surburban areas of King County, was listed as missing while going to the Microsoft headquarters, approxiametly one and a half hours before the tornado struck. The last reported views of Gates was seen him leaving a local Starbucks coffee store.
Hawaii
Hawaii experienced no fatalities or damages from Steve as the only effect from the storm was increased surf.
Alaska
Alaska also recevied no casualities from Steve with the exception of several storm surges that pounded the sea ports located in the southern coast of Alaska. Damages were minimal.
See also
Hurricane Bobby
Hurricane Reynard
Hurricane Jak
Hurricane Kate
Retirement
Despite massive rumors and gossips related to the possible death of Bill Gates and the public urgung the WMO to retire the cyclone, the WMO didn't retire the name "Steve" stating that although the rumors of Gates being missing, tropical cyclones weren't to be retired due to non-meterological causes.
Ad blocker interference detected!
Wikia is a free-to-use site that makes money from advertising. We have a modified experience for viewers using ad blockers

Wikia is not accessible if you've made further modifications. Remove the custom ad blocker rule(s) and the page will load as expected.