I never stopped liking you Jacob. Now go email me and say something back. NOW. Please?
whatevs.
My name is Jacob Moran I live in San Diego Calfornia usually a great place until the fires started. Speaking of fires wouldn't it be awesome if people where by them making s'mores and singing," Someone's grinning my lord, kumbayah". Seriously if someone does that i'll give them my PS2 and PSP for the low price of $1000! That's Low!
Me
I go to Hedenkamp Elementary School in SD! where I am in Safety Patrol. I am a sixth grader there who will hopefully be graduating this year... most likely not. My favorite things to do are play video games(good ones at least not dumb star wars junk), skateboard ,which I haven't done in a while cuz my board broke, ride my bike, and obviously go on the computer when my sister isn't on Myspace hogging it.
My Record of being at Hedenkamp
|   
! Year   
! 1st Grade   
! 2nd Grade   
! 3rd Grade   
! 4th Grade   
! 5th Grade   
! 6th Grade   
   
|   
|    
|    
|    
|    
|    
|    
|    
   

CHARGERS!
http://boards.sportslogos.net/index.php?showtopic=25771&view=getnewpost%7C
I have been to every home game of the Chargers so far, luckily I have only been able to witness 1 loss at Qualcomm Stadium. Another SD team I like is , don't judge me but, the Padres even though they haven't been doing so good and lost again.
WHAT I HATE MORE THEN ANYTHING IS...
High School Musical 1& 2 so much it they are the dumbest movies on earth why do so many people like them? I hope that they cancel high school musical 3 before it even comes out. I also hate the cheetah girls too. None of High School Musical's or Cheetah Girl's songs make sense and the acting is all cheesy, I mean where did they find these people? The only ones that were on TV before these dumb movies were Vanessa Hudgens,Raven, and Lucas Grabeel, but where did these other hobo's come from?
Movies
The movies that I like are awesome, I mostly like horror because you never know what's going to happen my favorite movies are: Final Destination 1, 2, & 3, Rush Hour 1, 2, & 3 Disturbia, Man on Fire, War of the worlds, You got served, The Condemned, Walking Tall, all the Harry Potter movies, and last but definetly not least, The Simpson's Movie, oh and George Lopez: Why you Crying? Here's the link to it. If you haven't watched any of these movies then you suck!
http://www.youtube.com/v/rll8hNIZfhQ&rel=1
The End...NOT
You have reached the end of this, if you took over 4 mins. reading this then u suck! If you took under 4 mins. reading this then you are a nerd so there is really no safe thing to do then not read it which is what I suggest.
Stuff on Youtube
If you want to know if you are insane try this!
http://www.youtube.com/v/PFy4TavDw7A&rel=1
Click This if you want to see an old man put an iphone, not icarly but that would be awesome!, into a blender! not Animation!
http://www.youtube.com/v/qg1ckCkm8YI&rel=1
To see all of Disturbia, Simpson's Movie, Transformers, Rush Hour 3 go to youtube and if you want to watch Disturbia type in Cup of Noodles, or Simpson's Movie type in Orange Juice, Transformers type in Potato Chips, Rush Hour 3 is Hawaiian Punch.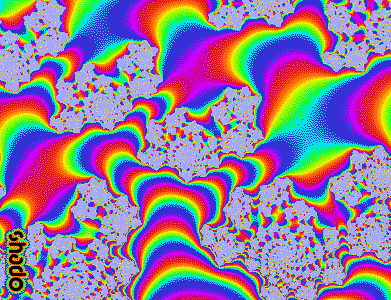 < that is awesome!
The End No Seriously it's the end.
If you are reading this and you go to Hedenkamp Elementary School then I will tell you who I like... Not! but I do like someone but you have to find out who, loser! Thanks for reading, I will be adding more every week, or other week, so try not to check back in, just kidding :)...:(...Just Leave Already!<font/>
Ad blocker interference detected!
Wikia is a free-to-use site that makes money from advertising. We have a modified experience for viewers using ad blockers

Wikia is not accessible if you've made further modifications. Remove the custom ad blocker rule(s) and the page will load as expected.