Ad blocker interference detected!
Wikia is a free-to-use site that makes money from advertising. We have a modified experience for viewers using ad blockers

Wikia is not accessible if you've made further modifications. Remove the custom ad blocker rule(s) and the page will load as expected.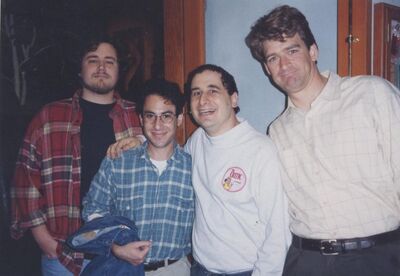 Jeff Martin
is an American Television Writer, Lyricist, Composer, Songwriter and Producer. He was a writer for
The Simpsons
during the first five Seasons and both Writer, Songwriter, Composer and Producer for
Madeline
since 1993. He left along with most of the original staff in 1993 to join the
Madeline
Writing Crew and has since written for several TV Shows, including
Listen Up!
,
The Three Stooges
,
Sunday Morning Live
,
Homeboys in Outer Space
and
Willy Wonka's Chocolate Factory
.
Writing Credits
The Simpsons Episodes
He is credited with writing the following Episodes.
Madeline Episodes