Translation : Youth groups in Mechelen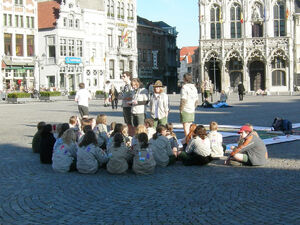 Mechelen heeft een hele goede jeugdwerking, die naargelang gezindte en levensbeschouwelijkheid, is ingedeeld in verschillende groeperingen (Chiro, Scouts, KSJ/KSA). Deze groepen zijn onderverdeeld in lokale speelwerkingen, waaronder de groepen in de deelgemeenten alsook groepen in de binnenstad van Mechelen.
Naast de gekende landelijke verenigingen zijn er ook enkele jeugdclubs aanwezig die onafhankelijk werken en activiteiten opzetten in Mechelen en de ruimere omgeving.
Groeperingen
Faits Divers
In september 2011 kwamen de scouts van Heilig Kruis op Ketnet.
Op 28 september 2012 hield de Mechelse scoutsbeweging Thila Coloma de scoutsfuif "Thila Boom Boom" in de Mechelse Nekkerhal. Ongeveer 3.500 muziekliefhebbers waren aanwezig op de fuif.
Externe Links
Filmlink
1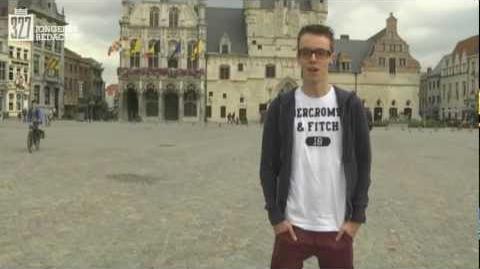 Sweezo Mechelen
Bronnen
Ad blocker interference detected!
Wikia is a free-to-use site that makes money from advertising. We have a modified experience for viewers using ad blockers

Wikia is not accessible if you've made further modifications. Remove the custom ad blocker rule(s) and the page will load as expected.