Welcome to the Jingaroo mini wiki at Scratchpad!
You can use the box below to create new pages for this mini-wiki.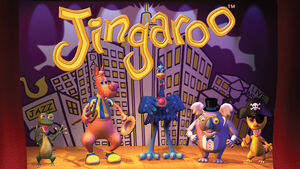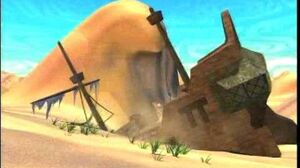 Jingaroo is a 1998-99 direct-to-video children's CGI series co-created by Mark Stokes of Beckett Entertainment and animated by DNA Productions. It is a sports-oriented program targeted at children ages 2-11. Jingaroo focuses on the titular character going on adventures in the Outback with his friends Victoria (an emu), Jabiru (a Tasmanian tiger), Sydney (a frill-necked lizard), Humpty Doo (a koala), and the Groote brothers Snoot and Toot (two marsupial moles). Three VHS tapes each containing three stories were released on October 22nd, 1999. The first was originally screened to the public on November 1998.
Parodies

 WARNING: You may add parodies. But, do NOT delete any. Complete parodies list
See also
Ad blocker interference detected!
Wikia is a free-to-use site that makes money from advertising. We have a modified experience for viewers using ad blockers

Wikia is not accessible if you've made further modifications. Remove the custom ad blocker rule(s) and the page will load as expected.