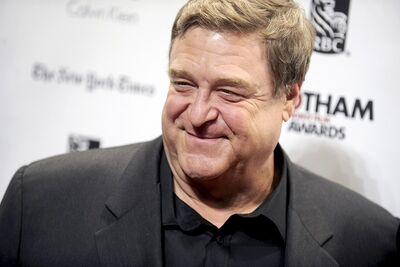 John Stephen Goodman
(born June 20, 1952) is an American Film, Television and Stage Actor and Singer.
He voiced Rex from We're Back! A Dinosaur's Story, Meathook from The Simpsons, Robot Santa from Futurama, Tommy from King of the Hill, Frosty from Frosty Returns, Fred Flintstone from The Flintstones Movie (1994), Santa Claus from Rudolph the Red-Nosed Reindeer: The Movie (1998), Pacha from The Emperor's New Groove, James P. "Sulley" Sullivan from Monsters, Inc. and Monsters University, and Baloo from The Jungle Book 2.
Ad blocker interference detected!
Wikia is a free-to-use site that makes money from advertising. We have a modified experience for viewers using ad blockers

Wikia is not accessible if you've made further modifications. Remove the custom ad blocker rule(s) and the page will load as expected.