Up in the Air Productions is filming "John and Barney: Have Engine, Will Travel." The show follows father and son team John and Barney Gramling, owners of the Flagg 75 Coal Engine and the Lehigh Valley #126 Steam Locomotive. They move those engines across the country, giving rides at tourist railroads and museums in 15 states at 18 different railroad museums.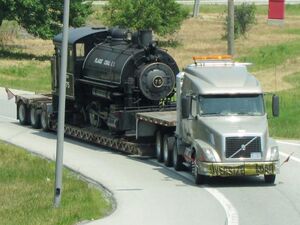 Ad blocker interference detected!
Wikia is a free-to-use site that makes money from advertising. We have a modified experience for viewers using ad blockers

Wikia is not accessible if you've made further modifications. Remove the custom ad blocker rule(s) and the page will load as expected.