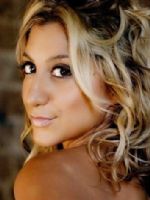 Katrina Spadone[3] as Katrina, or Kat for short – a best friend of the obese Toula, and girlfriend to Rocky. In the recent series of Pizza, Katrina started to develop a crush on Pauly since Rocky was not treating her right. She has broken up and re-united with Rocky several times (much to the torture and torment of Pauly who is keen on having Katrina as his girlfriend). In World Record Pizza, she joined Pauly, Habib and Kev in their trip around the globe, much to Rocky's disgust, so that Pauly can try to get Katrina. However, before they left Brazil to return to Australia, Katrina decided to stay in Brazil with her new boyfriend. She has since re-appeared, featuring in the Season 5 episode 'Doctor Pizza'.
Counterparts
Gallery
Ad blocker interference detected!
Wikia is a free-to-use site that makes money from advertising. We have a modified experience for viewers using ad blockers

Wikia is not accessible if you've made further modifications. Remove the custom ad blocker rule(s) and the page will load as expected.