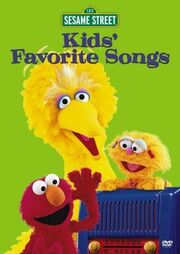 Kids' Favorite Songs
is a 1999 Sesame Street direct-to-video special. Elmo is trying to make a Top Ten Countdown list for the radio station, but everyone keeps trying to share their favorite song with him. Meanwhile, Telly can't decide on his favorite song -- is it "The Alphabet Song", "Twinkle Twinkle Little Star" or "Baa Baa Black Sheep"?
Parodies
Ad blocker interference detected!
Wikia is a free-to-use site that makes money from advertising. We have a modified experience for viewers using ad blockers

Wikia is not accessible if you've made further modifications. Remove the custom ad blocker rule(s) and the page will load as expected.