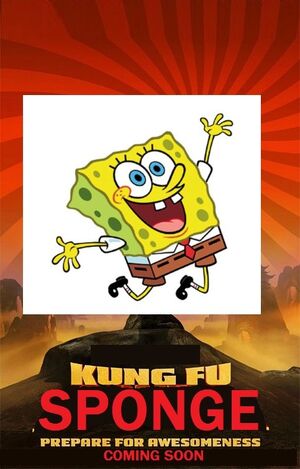 ZackLEGOHarryPotter's movie-spoof of "Kung Fu Panda"
Cast:
Po - Spongebob Squarepants
Tigeress - Jenny XJ-9 (My Life as a Teenage Robot)
Mantis - Plankton (SpongeBob SquarePants)
Monkey - Cosmo (The Fairly Oddparents)
Crane - Brad (My Life as a Teenage Robot)
Viper - Trixie Tang (The Fairly Oddparents)
Tai Lung - Dennis (SpongeBob SquarePants)
Shifu - Master Udon (SpongeBob SquarePants)
Comander Vachir - Lippy the Lion
Zeng - Lumiere (Beauty and the Beast)
Ad blocker interference detected!
Wikia is a free-to-use site that makes money from advertising. We have a modified experience for viewers using ad blockers

Wikia is not accessible if you've made further modifications. Remove the custom ad blocker rule(s) and the page will load as expected.