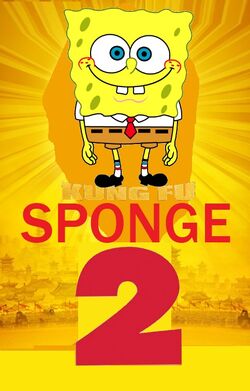 ZackLEGOHarryPotter's movie-spoof of "Kung Fu Panda 2"
Cast:
Po - Spongebob Squarepants
Tigress - Jenny XJ-9 (My Life as a Teenage Robot)
Mantis - Sheldon J. Plankton
Monkey - Cosmo (Fairly Odd Parents)
Crane - Brad (My Life as a Teenage Robot)
Viper - Trixie Tang (Fairly Odd Parents)
Shifu - Mr. Krabs (SpongeBob SquarePants)
Mr. Ping - Yogi Bear
Po's Parents - Spongebob's Parents (SpongeBob SquarePants)
Lord Shen - Dr. Facilier (The Princess and the Frog)
Boss Wolf - Carface (All Dogs go to Heaven)
Wolves Guards - Disney Villians
Gorillas Guards - Mr. Messy and Mr. Fussy (The Mr. Men Show)
The Soothsayer - Little Miss Helpful (The Mr. Men Show)
Baby Po - Baby Spongebob (Spongebob: Truth or Square)
Ad blocker interference detected!
Wikia is a free-to-use site that makes money from advertising. We have a modified experience for viewers using ad blockers

Wikia is not accessible if you've made further modifications. Remove the custom ad blocker rule(s) and the page will load as expected.