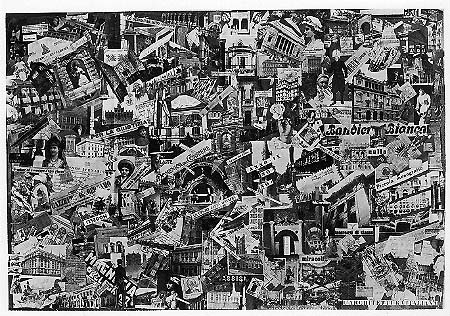 Un collage con opere di Piacentini, Brasini, Bazzani ed altri architetti del Movimento Moderno, realizzato per la seconda Esposizione Italiana di Architettura Razionale a Roma nel 1931, è una summa della paccottiglia architettonica e grafica prodotta nel "Bel paese" a quell'epoca. L'autore fu Pietro Maria Bardi .
Sembra che dopo 75 anni la salute dell'architettura e delle arti applicate italiche non sia migliorata particolarmente.
Questa pagina è la tavola degli orrori di CityWikiLab, dove potete segnalare e documentare gli orrori visuali del 21esimo secolo.
Orrori architettonici
A Bologna
Orrori grafici
Ad blocker interference detected!
Wikia is a free-to-use site that makes money from advertising. We have a modified experience for viewers using ad blockers

Wikia is not accessible if you've made further modifications. Remove the custom ad blocker rule(s) and the page will load as expected.