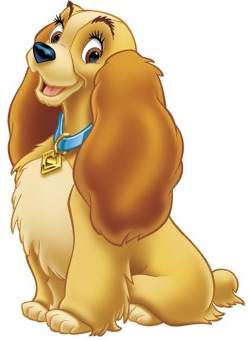 Lady is a Cocker Spaniel, the pet of Jim Dear and Darling, and a female protagonist of Lady and the Tramp. In the sequel, she is a secondary character.
She played as the beautiful mermaid, Princess Ariel, the youngest daughter of King Triton (played by Patou), who strikes a bargain with a evil, sadistic, and nasty sea witch named Ursula (played by Madame Medusa) in her quest to win the heart of a handsome prince on land (played by Tramp), and not only explores the mysteries of her strange new world, but also discovers the meaning of "true love".
She is a princess
she played the beautiful American princess, Pocahontas, who befriends an English alley cat settler, John Smith (played by Thomas O'Malley).
She is a cat
She played Anastasia in Ladystasia
She is a woman
She is a fairy
She played Mary Poppins in Lady Poppins
She is a woman
She is a girl
Ad blocker interference detected!
Wikia is a free-to-use site that makes money from advertising. We have a modified experience for viewers using ad blockers

Wikia is not accessible if you've made further modifications. Remove the custom ad blocker rule(s) and the page will load as expected.